Hopefully it won't be as bad as it already is
On Friday, Handelsblatt published a commentary on the risks of moving to the cloud. The author claims that favourable entry prices are allegedly tempting companies to commit themselves permanently to US corporations. The discussion about the cloud is dominant in my everyday life. Read up for yourself:
https://bit.ly/2ZDsxk0
. Two years ago, most companies categorically ruled out going to the cloud. Stefan Sigg pointed out in 2016, "We use a wide variety of services in the cloud in our private everyday lives; in the company, we only see risks." Readers disagree with the author. They point out that companies are closely linked to suppliers. Commenters specifically point to the investments in SAP implementations to clearly show that they already feel dependencies. At least since the lockdown, we all like to use cloud services, they are available everywhere. Accordingly, we changed our attitude towards the cloud.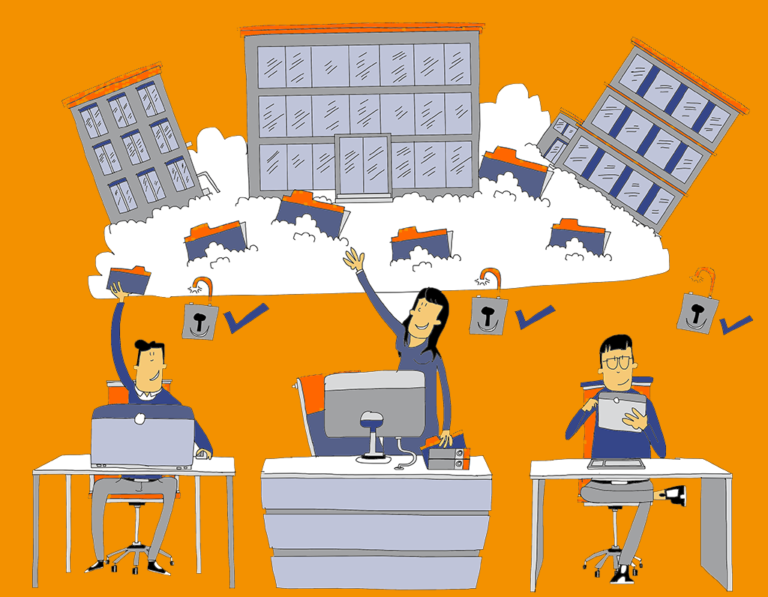 The easy way to a S/4HANA system
I only pay for the services I need now. The servers and storage space I need are always available. A small example from my everyday life: Shortly before Christmas, SAP published the new template for
S/4HANA 2009
. I selected the cloud provider and the size of the system. After 1 hour, I logged into the system and tried the new CDS views. The user guide provided clearly lists users, passwords and entry points. I work out current features using SAP's step-by-step instructions. I use four servers in the scenario:
SAP BusinessObjects BI Platform 4.2 SP07
SAP NetWeaver 7.50 SP 16 AS JAVA with Adobe Document Services
SAP S/4HANA 2020 SP00 & SAP HANA DB 2.0
Windows Remote Desktop (for the front end applications).
For this, I pay $3.82 per hour when using the system. To view the data from the S/4HANA system in the SAP Analytics Cloud dashboard, I set up a system connection. Anyone can use this template as a trial version for 30 days. I need the system for a longer period of time, so I bought an SAP CAL license and played in a permanent license.
Migration of our entire IT infrastructure
CubeServ moved 50 systems to AWS last September. A brief insertion into AWS can be found
here
. We had wanted to run our own systems in the cloud since 2017. The administrators saw the opportunities with the customers. They were building their own systems on-premise. So we put off moving productive applications to the cloud. Until the base quit and our dependency hurt us. We cleared some stumbling blocks for our
SAP systems
during the
100 days of migration
. For example, not every type of server can easily run SAP HANA. And the license key, which is based on specific hardware, prevents us from quickly changing the servers we use. We discussed the necessary components together with AWS. This created trust. Support responds to questions within 24 hours, and with the documentation, we find solutions ourselves. For us, going to AWS is a success. We don't depend on individuals, and we can always adjust the system landscape to meet our actual needs. For your journey into AWS, I still recommend giving yourself more time. In addition to ongoing operations, we are excited to offer innovative offerings using the AWS platform:
integrate new data types (sounds, images, streams)
Incorporate more algorithms
use serverless functions (for example, starting or stopping systems or scoring customers) only when needed
and to use distributed databases.
The possibilities of AWS excite me, so I took the AWS Solution Architect exam. CubeServ entered into a partnership with AWS, which we are continuously deepening to offer better services.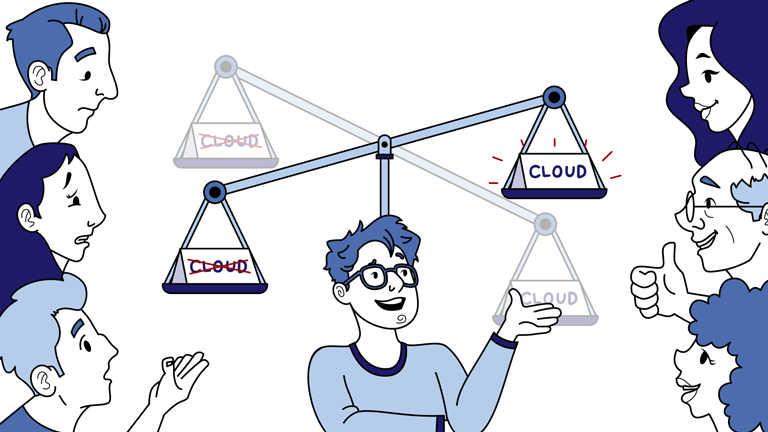 Is confidence in AWS justified?
The trade dispute between the US and China and the COVID-19 pandemic show me that the business environment is changing rapidly. Integrated companies showed themselves vulnerable in such situation. Companies that consistently rely on standards were able to adapt more quickly than those with an in-house developed framework. The risk is there for everyone in a networked world. The cloud, with its multiple locations and widely used standards, helps mitigate this risk. Politically, one can gladly discuss whether we need our own resources and offerings in Europe or in the individual countries. The USA has shown that it pursues its own interests when in doubt. We offer powerful alternatives with our local partners (TakeASP in Germany, UMB and Serverbase in Switzerland, and Consult/R) if you want to avoid the US corporations. Readers rightly commented that companies are permanently tied to their IT solutions. They mentioned SAP several times. This is true in my eyes. With standard solutions, they enable less complexity, but they do not guarantee it. Every customer is responsible here, we are happy to help you. I recommend you to get the overview through an enterprise architecture.
AWS – something for you too?
We develop our solution proposal based on your needs. Many customers are renewing their operational system landscape with S/4HANA. Today, they are still opting for their own data centres. For the
data platform
for analytics, we recommend placing it close to the operational systems. If the virtually connected system is in your data centre, the core components of the Analytics Platform should also be onPremise. This way you enable fast response times as the query distance is short for your user. For our users, I see three relevant scenarios where AWS can play an important role:
Extending the existing system landscape (an additional server or service for a project).
Deploying applications entirely in the cloud (to protect your own network from access, for example)
as well as migrating the system landscape completely or partially to the cloud.
How do you feel about the cloud? Where do you see application scenarios? Have you already drawn up a roadmap? I would love to get into a conversation with you. You can reach me at
Adrian.Bourcevet@cubeserv.com
.
I'm inspired by data and blogs about fancy algorithms. I like to put the ideas I get that way into practice. The business analytics platform helps me and my colleagues to run experiments ourselves right away. AWS gives us the necessary flexibility in infrastructure and services.