The Walldorf siblings; SAP Data Warehouse Cloud (DWC) is one of the latest additions to the growing SAP Cloud Platform family and is based on the SAP HANA Cloud Services. 
With the SAP Datawarehouse Cloud (DWC), SAP is following the clear outlined long-time strategy to provide business users with easy-to-understand and very powerful cloud-based solutions. The success and wide adoption of the SAP Analytics Cloud (SAC) confirms that there is demand and in the current situation also an urgency for such solutions. 
Both solutions were developed from the ground up, primarily addressing the business user needs and making most of the existing SAP Cloud platform. Therefore, it is fair to call them siblings, they carry the same DNA in their ideas and coding. 
That means that the SAP Data Warehouse Cloud is not a successor nor a variant of the current SAP BW/4HANA Releases. As far as I know, there is no plan to enable any of the current SAP BW Releases for the cloud. But, of course, you can leverage all your investments made in SAP BW.
It is another logic step to Democratize BI and Empowering the business user.
Democratize BI
Whenever a technology becomes more accessible and affordable, we can say that it has been "democratized". The ability to access and analyze vast amounts of data in reasonable time and at reasonable cost is possible recently.  
Feel free to have a look at my blog Augmented Analytics – Democratize BI – A Dream come true?
SAP Data Warehouse Cloud (DWC)
The SAP Data Warehouse Cloud (DWC) is not a replacement for an existing SAP BW, it is much more an enabler for business users to model and create their own (data) spaces based on which, they can run their analytics, reporting, planning and predictive scenarios within the highly integrated and recommended Front End SAP Analytics Cloud.
The licensed DWC comes with 5 free SAC users and is fully scalable from a few users to a global roll-out.
As the name says, it is a pure cloud solution and there is no on-premise solution available. This also means, that the initial setup and configuration is quite easy and there are no lengthy investment discussions into Hardware and roll-out plans to the Laptops.
But why a new Data Warehouse solution?
You might wonder, why SAP did not just enable the SAP BW/4HANA for the cloud. That might have been faster, easier and probably cheaper for SAP but it would not have addressed three main aspects: Customer satisfaction, Simplicity and Agility.
Customer satisfaction
How often did finance teams tell me: I just want to add, combine some tables and run some analysis on it. Why do I have to write a change request for that and bother the IT with their limited resources?
Simplicity 
The solution is up and running fast and can be operated by the business.
No Hardware investments needed. Seamless integration in existing system landscape.
Agility
The business can build data models on their own, without relying on the IT department.
No Change requests needed, no limitation by resource restraints.
The SAP Data Warehouse cloud addresses these topics. The business users are enabled to try out new things without touching e.g. global harmonized reporting. Agility and stability are not blocking each other here. However, to be realistic, if you have a very complex data model with lots of business logic in it, the modelling tools provided by SAP BW/4HANA might be the better choice.
If you combine the SAP Analytics Cloud and SAP Data Warehouse Cloud you will have the only available end-to-end data warehousing, data management, reporting, advanced analytics, planning and predictive cloud solution designed for the business. 
You will always be ready to answer the questions of your management helping them to make fast and confident decisions. 
Finance and Controlling as well as the other business users can truly live up to their commitment as valued business partner.
Why and when should I start with SAP Data Warehouse Cloud? What is the Business case?
Even though the product is only on the market for about 6 months and the circumstances with COVID-19 are unpleasant, we are happy to announce that apart from our demo installation, we already have the first two customers who just started their DWC project with us.
When?
Better yesterday than today. The product is ready, so whenever you are ready we can start the journey. We go from one step to the next, no need for a big lengthy project. The approach is an agile project methodology learning with each step and improving the next.
Why?
The reasons are always unique to you and to your demand and expectation. Some we addressed beforehand, Customer satisfaction (e.g. your management), Simplicity and Agility.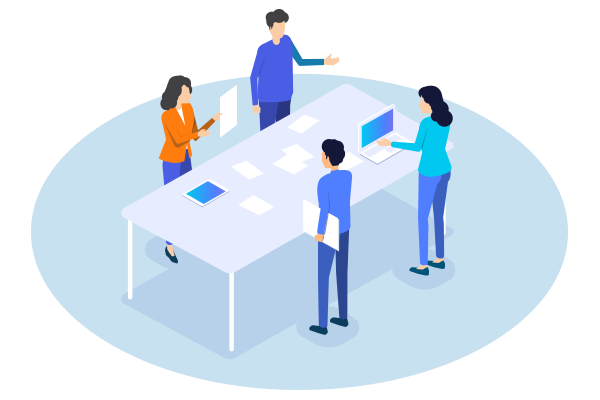 Business case 1
The size of your company is irrelevant. If you work mainly with spreadsheets, this is an easy, fast and financially viable move to a professional end-to-end decision-making solution which delivers you much more results than any spreadsheet eradicates the common inadequacies. The SAC comes on top of all other functions with advanced analytics features which are based on machine learning and AI.
No need to worry about accessibility and SAC updates. Thanks to the cloud solution, you can access it anywhere, anytime on any device and you are always up to date.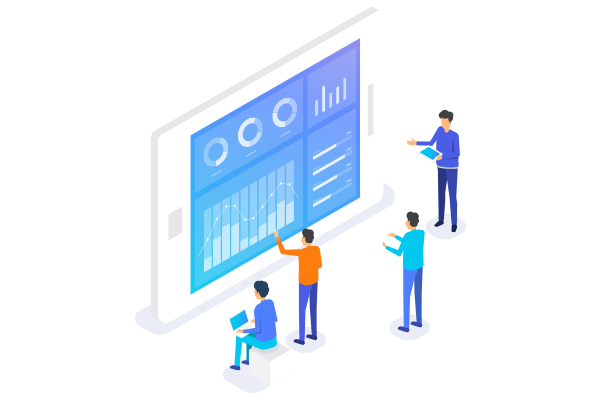 But, if you still like using spreadsheet, there is a brand-new SAP Analytics Cloud add-in for Microsoft Office available. 
This new add-in will enable you to integrate SAP Analytics Cloud with Microsoft Excel. 
You can leverage the familiar functionalities of Microsoft Excel, allowing you to get even more out of the SAP Analytics Cloud's analytics and planning capabilities.
Real time reporting is not a myth anymore but integrated in your daily business.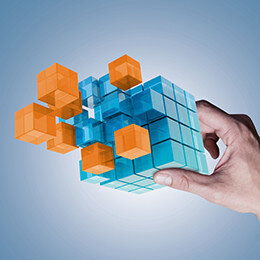 Business case 2
One of our clients, medium-sized company, was faced with a rather dated SAP BW landscape with several local SAP BW installations, different Front End tools (SAP and Non-SAP) and an ongoing SAP S/4HANA Migration. The S/4HANA migration fuelled high expectations towards the Data Warehousing and Reporting/Analytics in terms of real-time reporting and Self-Service BI.
As an outcome of several in-depth workshops with IT and the Key Business Stakeholders, we developed a roadmap which focuses in the longterm on 3 main SAP Solutions: SAP S/4HANA, SAP Data Warehouse Cloud and SAP Analytics Cloud. Along the implementation also goes a much-recommended review of all processes and a gap analysis of existing and needed skill sets in the business. This is needed to make the most out of it. It would be such a pity to build up a top modern state-of-the art lean landscape and then not utilize it to the fullest. 
Interested?
Did I manage to get your attention?
Me and my colleagues would be happy to talk to you about the Walldorf siblings in the cloud – SAP Analytics Cloud (SAC) and SAP Data Warehouse Cloud (DWC).
The next steps are always tailored to your needs and must consider the current landscape, challenges, and expectations. There are basically no prerequisites to start with SAP Data Warehouse Cloud nor the SAP Analytics Cloud. There are no high entry costs. There is a flexible and a simplified package pricing. Since it is a cloud solution, you only pay for what you use. A laptop, a browser, an internet connection, a login, data and you are ready to start your journey to become a valued business partner having all the information at your fingertips and if you don't have them now, you will have them an hour later and not as today, 3 months later involving a whole team.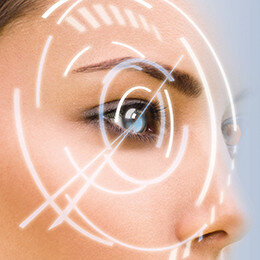 Self-Service Data Management and Analytics
Work several data sets into trusted information
Advanced Analytics, Visualization and Planning
Create and work with stories which deliver added value to your management based on which concise actions can be taken
Integrate Predictive-, Scenario-based forecasting, Simulation and Analytics in one seamless application
Agility
Respond fast to questions, to changing business models, changing market situations
Be in the driver seat