Develop services and business models based on business analytics
The leading consulting company for Business Intelligence, Advanced Analytics and Business Analytics
"The world is spinning faster and faster: customers can no longer or no longer want to continue their long-standing relationship, existing bank balances suddenly become a burden due to negative interest rates … In this market environment, we support our customers with first-class business analytics projects to make better decisions based on real-time data, to develop new services and business models, and to recognize upcoming challenges in time. Standardized reports and analysis are the basis. Working creatively with numbers and their correlations to identify opportunities and risks requires intensive communication, experience from similar situations and fair cooperation: sustainable consulting for business analytics." Adrian Bourcevet, Chairman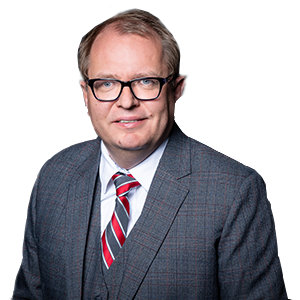 Making relevant data and information usable
We at CubeServ, are specialized in making relevant data and information systematically useable. Our core competency is advising companies on the implementation of sophisticated business analytics projects.
We offer value-added premium consulting and high-quality implementation and operational support according to best-in-class standards.
By focusing on SAP products, we have comprehensive specialist knowledge, particularly extensive know-how about best practice solutions and, of course, an excellent network and close partnership with SAP.
Our mission: to make our customers successful in the long term through strategic information management. We accompany you on this path – starting with value-oriented performance management, a comprehensive BI strategy, to the introduction and operation of appropriate best-practice solutions.
We help customers make better decisions every day, thanks to our experience from over 5'000 analytics projects
Frequently asked questions about Business Analytics
Visualize business analytics data quickly and easily with the appropriate front-end products
SAP Analytics Cloud combines BI, advanced and predictive analytics, and planning capabilities in a cloud environment.
With SAP Analysis for Office, you can easily perform ad hoc analyses of data from SAP BW and SAP HANA in Excel.
SAP Lumira combines self-service business intelligence and data visualizations with interactive dashboards and analytics software.
SAP BusinessObjects Web Intelligence, WEBI for short, is a web-based tool from SAP for creating and distributing reports.
With SAP Crystal Reports, SAP offers a very flexible and powerful tool for creating formatted reports and report books.
PowerDesigner is SAP's industry-leading data modeling tool. It provides a data model-driven development methodology to support and align business and information technology (IT).
Microsoft Power BI is a collection of business intelligence (BI), reporting and data visualization products and services for individuals and teams.
Tableau is a visualization software and helps analytics teams turn data into insights through analysis and visualization. In addition, Tableau can be operated both in the cloud and on the company's own server.
Real time access to your business analytics data in the back end
With SAP Business Warehouse, SAP provides one of the leading enterprise data warehousing platforms, which can also be installed on all common database systems.
SAP BW/4HANA was developed specifically for SAP's own in-memory database SAP HANA and can therefore perfectly exploit all the performance and functional advantages of the HANA database.
With the SAP Data Warehouse Cloud (SAP DWC), SAP offers a cloud solution that enables you to quickly create sophisticated analytics applications according to your needs in an agile way.
With SAP HANA, SAP provides a high-performance in-memory database that enables real-time data-driven decisions and actions while supporting all workloads.
The majority of companies use advanced analytics with R and SAP tools to forecast future events and make data-driven, well-informed decisions.
Recognize future events and adapt behaviors
Make better decisions with advanced analytics
While traditional business intelligence (BI) analysis tools examine historical data, advanced analytics tools focus on predicting future events and behaviors. They enable what-if analyses to predict the impact of potential changes in companies' business strategies.
These include techniques such as predictive analytics, data mining, Big Data analytics and location intelligence. These technologies are common across many industries and are used in marketing and healthcare as well as risk management.
CubeServ delivers Business Analytics Software & Templates for your business development
PeoplePLAN
PeoplePLAN – Personnel cost planning in real time
With our cloud software PeoplePLAN, you can project your current headcount incl. costs in just a few seconds. This allows you to create the basis for your planning process in the shortest possible time and to concentrate on the really important questions.
Extrapolate headcount & costs in seconds
Implement measures such as short-time work
Compare multiple scenarios in integrated reporting
PeoplePLAN can process data from various operational HR systems, such as SAP HCM, SAP SuccessFactors or Workday.
Your sensitive data is always safe with PeoplePLAN: The integrated data management and authorization concept is DSGVO compliant and supports you in mapping all process roles and process participants of your company.
HR Analytics
Personalkostenplanung
Fiori Launchpad Extensions
Financial Planner
Interested? Get in touch with us for more information.
Your local contact in Germany
Your local contact in Switzerland
Your local contact in Austria