The call for more self-service cannot be ignored; gain confidence with a proof of concept of how SAP Data Warehouse Cloud can help you in your business.
Are you disappointed with SAP's product strategy in the area of Data Warehouse? Many of us have grown with SAP Business Warehouse. My beginnings were with SAP BW 1.2B. Each new release was an enrichment. SAP BW 2.1C with which I realized the first real projects. SAP BW 3.0A with web reporting; 7.0, which we waited years for and drove my employer at the time crazy with its initial bugs. And then came SAP HANA. Many suspected that this would be a real game-changer. Getting started in-house was not easy. SAP BW on HANA opened the door for SAP HANA in many companies. CompositeProvider & Co. were welcome.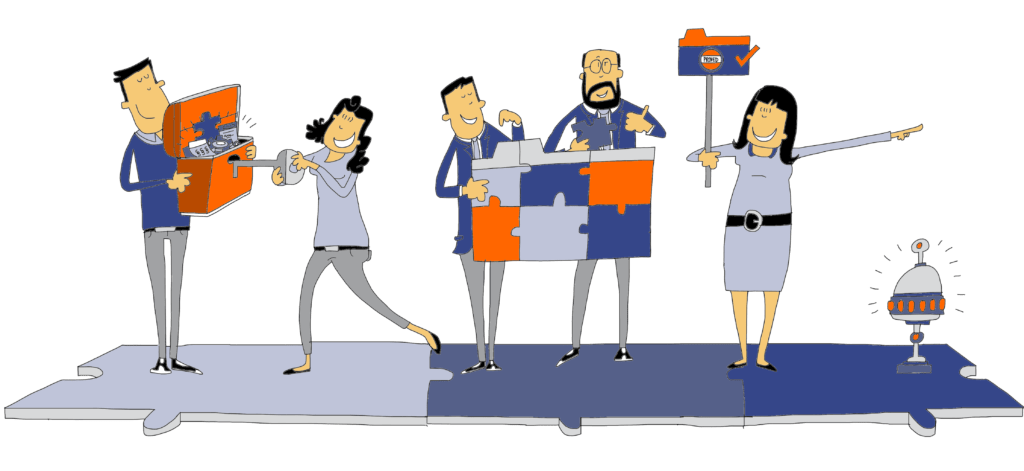 In parallel, we learned about various approaches for better analytics front-end products. Whether Xcelsius Dashboards, Crystal Reports for Enterprise, WeBI or Design Studio. None of these products got the attention and time with a large development team to deliver on the full-bodied promises made during the launch phase at SAP, even in the years after launch. I understand the frustration and skepticism about new promises from SAP.
The slogan "Innovation without Disruption" (TechEd keynote 2011) still echoes in my ear. It was a nice attempt to make the leap into the new era seem easy to all of us. However, it is not that easy. Scaling services according to customer needs (internal and external customers), trying things out, and responding appropriately to threats from the World Wide Web is not trivial.
The bursting of the Internet and financial bubble has created new, more flexible structures. Cloud is not just a different billing model; to serve the different demands as a win-win for both sides, new architectures have been established. As much as we value and want to maintain the SAP NetWeaver stack with all its benefits; we cannot do everything differently and yet the same.
In this respect, SAP's move into the cloud is, in my view, a win-win for all of us in the medium term. Different architectural principles apply in the cloud. I would have liked the cloud products to have a common code line with the on premise products. However, this would have trapped the cloud applications in the old world. So I guess the new start is inevitable with all its concomitants: features will be missed, duplication can only be avoided with restrictions, etc. Despite all the enthusiasm for the advantages of the cloud, on-premise users should not be neglected: here, too, we need credible further development and hybrid offerings: Cloud in own data center, deep integration etc.
The development of the enterprise data warehouse has been completed to a certain extent. It's just that its use in the enterprise lags behind expectations. When we look at the potential of analytics in enterprises, we see that speed and flexibility are the core elements that are missing in many existing solutions.
This is where the SAP Data Warehouse Cloud comes in and closes this gap for the data basis:
Key features that make the difference for me compared to other products:
Spaces are virtual work environments with their own data storage. Spaces are decoupled but open for flexible access, so your users can collaborate without worrying about sharing their data.
You can decide how much and what kind of storage you need, and how important your space is compared to other spaces. This is also where you add the users and set up the connections to the data sources.
You can import existing analytical queries from SAP BW/4HANA into SAP Data Warehouse Cloud to build new models on top or extend them.
The BW Bridge provides SAP with a solution for SAP BW customers to move to the public cloud while continuing to leverage their investments in SAP BW and ABAP technologies.
SAP BW Bridge enables customers to reuse their data models and transformations in SAP Data Warehouse Cloud. With SAP BW Bridge, customers can securely connect to their SAP Business Suite applications and enrich them with new data sources.
Is your interest aroused? Develop realistic expectations for the first steps with us. I recommend a one-day workshop in which we look at your challenges and put them on a roadmap. Or may I briefly introduce you to the SAP Data Warehouse Cloud in 45 minutes?
This blog is part of a series of posts on business analytics. I recommend building a business analytics platform. The goal is to provide users with a platform for their needs, where they can find all the data and analytics tool.
Published so far: