HR Analytics auf Knopfdruck mit dem CubeServ Connector SAP SuccessFactors – SAP BW
Ein modernes HR Reporting benötigt valide Daten, um einen echten Vorteil für die Entscheidungsfindung im Personalmanagement zu liefern. SAP SuccessFactors und SAP HCM bieten dem HR Controlling die Datenbasis für ein aussagekräftiges HR Analytics.
Durch zunehmend hybride Systemlandschaften verursacht das "Datensammeln" allerdings einen erheblichen Aufwand, um die Daten im Business Warehouse zu konsolidieren. Zudem führt das manuelle Importieren von Excel- und CSV-Dateien zu einer Fehleranfälligkeit.
Um eine ganzheitliche Grundlage für das Reporting zu schaffen, hat CubeServ ein Softwarepaket entwickelt, das die Daten aus SAP SuccessFactors automatisiert extrahiert und aufbereitet. Diese Lösung möchten wir Ihnen im Webinar vorstellen.
Unsere Referenten für dieses Webinar: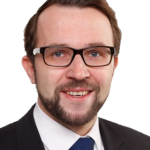 Johannes Kumpf
Product Management and Business Development HR Solutions
CubeServ GmbH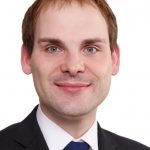 Dr. Peter Cissek
Team Lead and Project Management
HR Solutions
CubeServ GmbH
Wir laden Sie herzlich ein, an diesem Webinar teilzunehmen.

Unser Programm:
Herausforderungen im HR Analytics
Der CubeServ Connector SAP SuccessFactors – SAP BW
Live-Demo HR Analytics mit Connector
Best Practices HR Analytics Architektur
CubeServ ist das führende Beratungshaus für Business Intelligence, Advanced Analytics und Informationsmanagement. Wir sind darauf spezialisiert, relevante Daten und Informationen systematisch nutzbar zu machen und Unternehmen bei der Umsetzung von anspruchsvollen Projekten kompetent zu beraten.
Durch unsere Erfahrung aus über 5000 Analytics-Projekten verfügen wir über umfassendes Spezialwissen, besonders großes Know-How bei Best-Practice-Lösungen und eine hervorragende Vernetzung durch starke Partnerschaften.