Mehr Transparenz für HR: Personalplanung integriert mit SAP SuccessFactors
mit unserem Partner tts
Sie möchten Ihre Personalkosten und -bestände verlässlich planen und das möglichst ohne Excel?
In diesem gemeinsamen Webinar mit tts – unserem Partner im Bereich SAP SuccessFactors – erfahren Sie, wie Sie mit Ihren HR-Daten eine schnelle operative und aussagefähige Personalkosten- und Bestandsplanung durchführen können und welche Möglichkeiten der Integration Sie im Zusammenspiel mit Ihren SAP HR-Systemen haben.
Am Beispiel der SaaS-Lösung PeoplePLAN erläutern wir, welchen Zeitgewinn und welche Vereinfachungen dies für Ihr Personalcontrolling mit sich bringt.
Nadine Schumm
Sales Manager HR & Transformation
tts GmbH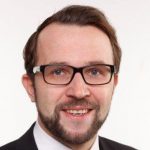 Johannes Kumpf
Product Management and Business Development peoplePLAN
CubeServ Group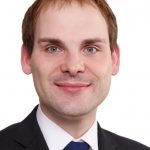 Dr. Peter Cissek
Team Lead and Product Management peoplePLAN
CubeServ Group

Unser Programm:
Herausforderungen im Personalcontrolling 2022
SAP SuccessFactors als Ausgangspunkt für die Personalplanung
Live-Demo PeoplePLAN Personalkostenplanung
Best Practice Beispiel am Kundenprojekt
Mit mehr als 20 Jahren Branchenerfahrung, 350 Mitarbeitenden aus 23 Ländern und starker Expertise in SAP SuccessFactors ist unser Partner tts einer der führenden Ansprechpartner im Bereich HR-Transformation.

Für das Personalcontrolling setzt tts mit CubeServ-Lösungen auf eine tragende Partnerschaft, um HR-Spezialwissen mit technischem Know-how ideal zu kombinieren. tts ist wie CubeServ SAP Gold Partner mit branchenübergreifenden Referenzen.
CubeServ ist das führende Beratungshaus für Business Intelligence, Advanced Analytics und Informationsmanagement. Wir sind darauf spezialisiert, relevante Daten und Informationen systematisch nutzbar zu machen und Unternehmen bei der Umsetzung von anspruchsvollen Projekten kompetent zu beraten.
Durch unsere Erfahrung aus über 5000 Analytics-Projekten verfügen wir über umfassendes Spezialwissen, besonders großes Know-How bei Best-Practice-Lösungen und eine hervorragende Vernetzung durch starke Partnerschaften.
Jetzt zum Webinar anmelden: