What is the gender pay gap anyway?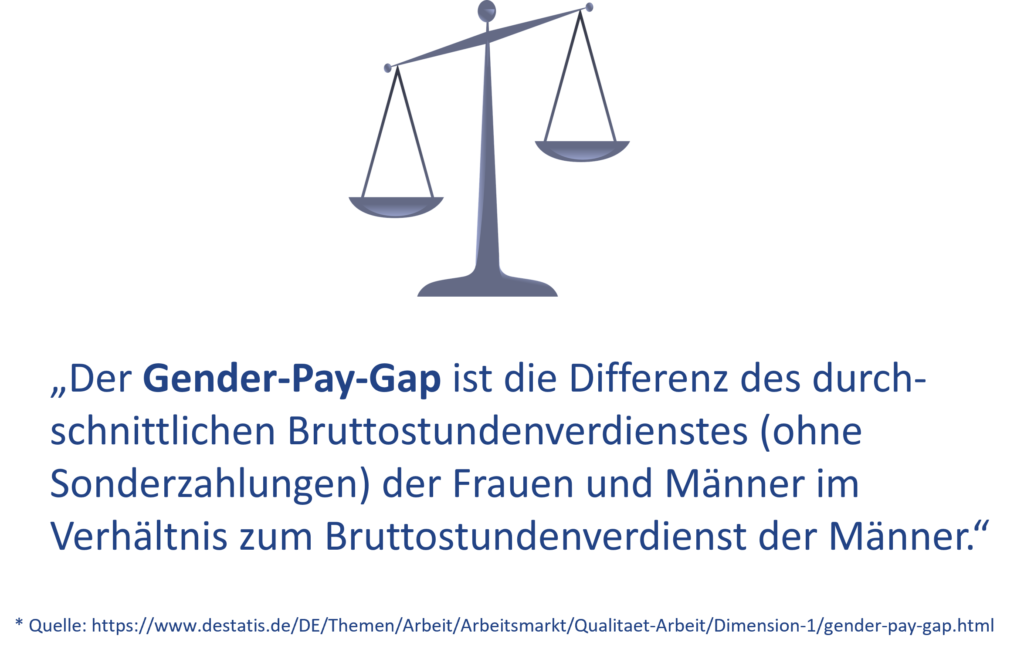 Despite decades of progress, it is still the case that men and women do not receive the same pay for the same work. The gender pay gap in Germany is currently 18% unadjusted, which means that female employees earn less on average than their male colleagues for comparable work. However, this statistic does not take into account additional factors such as working hours or level of education; if these elements are taken into account, we speak of an adjusted gender pay gap – a figure that can be used to identify problematic discrepancies between the sexes.
In Germany, the pay gap between men and women is still a considerable 6% when all factors such as education and professional experience are taken into account equally for both genders. This means that even after taking other differences into account, there is still an unjustified pay inequality.
Although the gender pay gap has narrowed since 2006, it has not been enough to significantly reduce the inequality between men's and women's incomes. Even in a comparison within Europe, Germany, together with Austria, still lags far behind other countries. This is particularly true for eastern Germany compared to western Germany, where there has been a slight improvement but no serious change.

The reasons for the gender pay gap are complex:
The gender pay gap is not solely due to discrimination; a number of factors contribute to this inequality. Women often opt for more socially-oriented professions and are more likely to take longer breaks from work to fulfill family obligations. These breaks can have a lasting impact on their earning potential when they return – usually in part-time employment compared to their male counterparts who can remain in full-time employment without interruption.
Methods for determining the causes of salary differences
Structural analyses
Structural analyses are useful tools for assessing the relative value of different occupations and job classifications. By examining potential organizational differences, it is possible to determine where employees are paid higher or lower wages depending on their position within a company – for example, at headquarters or in the field. This can help ensure fairness across industries when setting pay levels that reflect an individual's value.
An HR analytics system from CubeServ enables relationships between data sets such as gender, seniority, skill level, and length of service to be examined. The combined analysis of these characteristics enables correlations to be identified and effects on salary to be interpreted.
Statistical analysis
Statistical analysis enables a more precise and comprehensive evaluation of the data. By using methods such as scatter plots, it is possible to uncover trends in the characteristics of the observed values that may not be apparent at first glance. These results can help to understand whether there is uniformity or clustering within certain characteristics; an example of this is whether a large number of employees are concentrated in higher pay groups when analyzing income levels. So, these statistical analyses allow us to gain invaluable insights into existing patterns in data sets that enable better decision-making based on evidence and not just assumptions.
In the same way, regression analysis can help identify which elements lead to the desired content. The main coefficients essentially determine which features indicate that an intended quantity has been achieved – by structurally analyzing these reach factors and observing whether they match those from the regression data, we can gain better insights into how much is enough.
Outlier analysis
Outlier analysis can be a great way to track down discrepancies and determine their cause. If the averages look normal at first glance, a closer look can reveal unexpected deviations that can have a major impact – whether it's a miscalculated figure or something in HR management that is causing significant discrepancies. Only those who look closely will find out what is really going on!
Clustering of cash flows
Another analysis method is the clustering of cash flows. This raises the question of how salary differences between employees can be identified beyond the basic salary, e.g. via recurring one-off payments.
HR managers ask themselves the question: What happened? Why does this bonus exist? Why is the distribution of one-off payments possibly unequal between the genders? These analyses are an important step in analyzing the gender pay gap.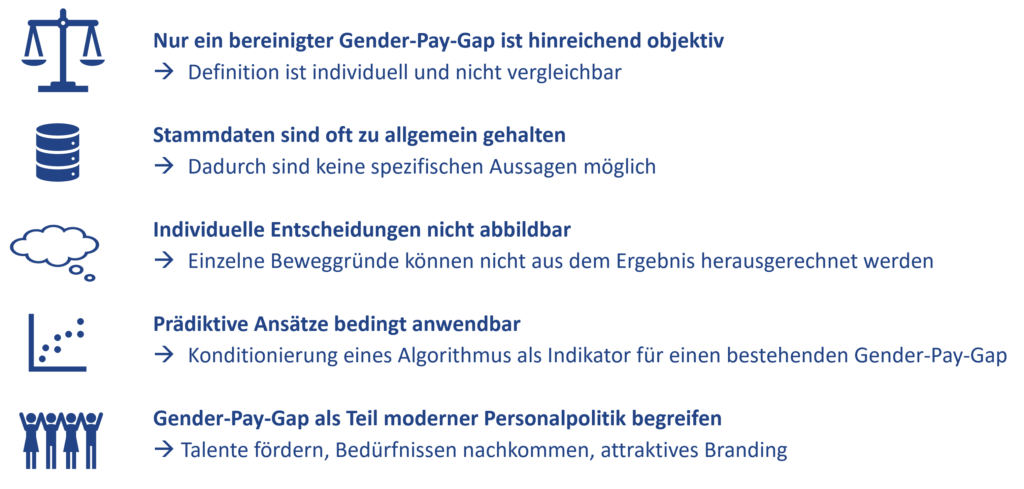 HR Analytics is the ideal tool for uncovering and eliminating gender-specific pay gaps. Not only does it provide countless key figures, but its extensive data collection also enables qualitative factors to be taken into account. With HR Analytics in combination with an SAP HCM or SuccessFactors system, important data is available to analyze existing differences between the salaries of men and women. This gives payroll teams a comprehensive overview of the current differences and all the information they need to eliminate existing differences!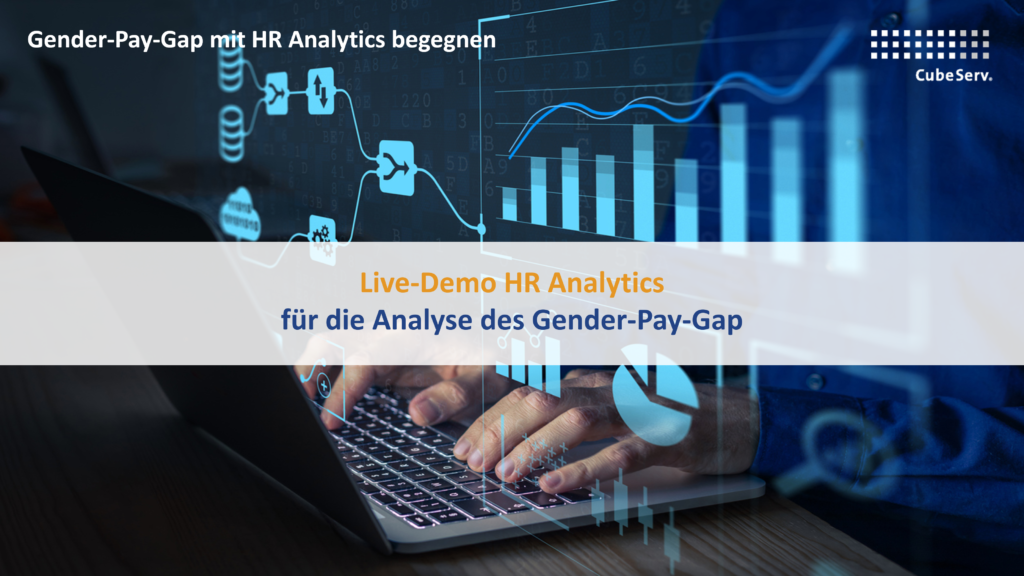 Take a look at our live demo now:
Arrange your appointment now
Expert Call.
We look forward to hearing from you.
HR Analytics Expert with a passion for people analytics & HR planning. Business Development & Sales HRM @ CubeServ Group