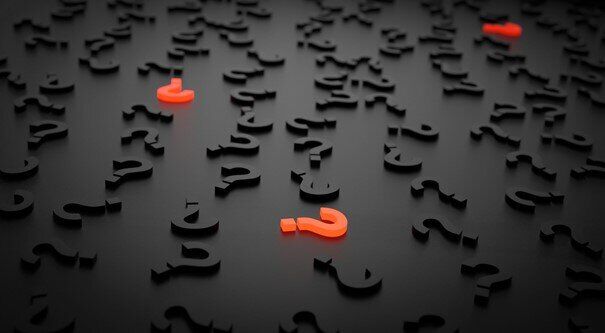 Lijepo što nastavljate čitati.
Pogledajmo tvrtku: Znate li njihovu
Strategiju?
Poziciju na tržištu?
Vlasnika?
Trenutne izazove?
A sada kontakt osoba u tvrtki: Poznajete li njegova
Očekivanja od Vas, Vaše tvrtke?
Profesionalne/privatne ciljeve?
Hobije?
Ciljeve u projektu?
Uvijek me iznenadi da je mušterija često nepoznato biće. Mnogo znanja o tome nalazi se u pojedinačnim glavama i često se nigdje ne pohranjuje. Razgovor i slušanje važna su vrlina s kojom se ne rađaju svi. U posljednjih 12 mjeseci nije bilo uvijek lako jer su nam nedostajali brojni sastanci, razgovori za aparatom za kavu i zajednički ručkovi kao važni, nezamjenjivi izvori informacija. Virtualni sastanci su super, štedite vrijeme ALI nedostaju ovi mali, prilično važni razgovori i izvori informacija.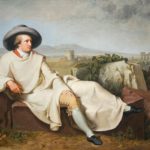 TKO NIJE ZNATIŽELJAN, NE ZNA NIŠTA.
Johann Wolfgang von Goethe
Sada imam podatke, ali još uvijek ništa ne znam!
U usporedbi s 2000. godinom, imamo pristup golemoj riznici podataka. Ovi podaci dolaze u svim vrstama formata iz svih vrsta internih i vanjskih izvora. Vjerojatno ste i jedan od otprilike 3,5 milijardi ljudi koji su bili na platformama društvenih medija 2020., a jedan od otprilike 30 milijardi povezanih uređaja možda je kod kuće. Generiranje podataka je siguran uspjeh. Dodajmo i podatke koje ERP sustavi kontinuirano generiraju.
Inteligentno prikupljanje i evaluacija ovih podataka bilo je, jest i ostat će veliki stalni izazov. Rješenja SAP Data & Analytics podržavaju to s najsuvremenijom arhitekturom i rješenjima dizajniranim za specijalizirani odjel.

Usredotočimo se na moderne CRM alate. Oni nude razne mogućnosti, ali uvijek ostaju u vlastitom CRM svijetu s upravljanjem podacima i analitičkim opcijama. Izazov je višestruk:
Kako mogu dobiti konsolidirani prikaz svojih kampanja i ponuda koje su mapirane u različitim CRM rješenjima?
Kako mogu povezati podatke iz ERP i CRM sustava?
Kako mogu izmjeriti i povećati CLTV (Customer Lifetime Value)?
Kako postaviti analitiku kako bih na temelju toga donosio inteligentne odluke?
i mnogo više…
Ovo pitanje je kod kupaca i kod nas već dugi niz godina i rješavali smo ga u brojnim projektima.
Dogovorite sada svoj
Expert Call.
Drago nam je zbog Vaše poruke.
Passionate about Business Intelligence, Finance and Controlling processes. Senior Executive with over 30 years experience in Asia and DACH Region whereof over 20 years experience in the Business Intelligence area. My goals working with you: To inspire and thrill people - To focus - To create growth for both my clients and my firm.