PeoplePLAN 2023 - Wie Ihre Personalplanung flexibler, sicherer und einfacher wird!

Mitarbeiter sind mit die wertvollste Ressource in den meisten Unternehmen und gleichzeitig besonders kostenintensiv. Ein vorausschauendes HR Controlling ist daher absolut erfolgskritisch für einen langfristigen Unternehmenserfolg.
Mit PeoplePLAN haben wir bereits vor drei Jahren eine Planungslösung entwickelt, die auf schnelle, effektive Weise das HR Controlling unterstützt. So planen Sie Mitarbeiter und treffen HR-Entscheidungen anstatt Daten zu sammeln – und das innerhalb von Sekunden.
Wir zeigen Ihnen live am System, welche Neuheiten in den Bereichen Data Security, Tarifwerke und Advanced Analytics in den letzten Monaten implementiert wurden und welche Weiterentwicklungen PeoplePLAN sonst noch für Sie bereit hält.
Unsere Referenten für dieses Webinar: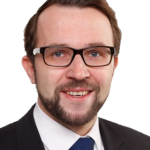 Johannes Kumpf
Product Management and Business Development PeoplePLAN
CubeServ Group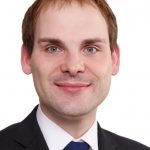 Dr. Peter Cissek
Team Lead and Project Management
PeoplePLAN
CubeServ GmbH
Wir laden Sie herzlich ein, an diesem Webinar teilzunehmen.

Unser Programm:
Data Security
Erweiterte Planungsmaßnahmen
Komplexe Tarifwerke
Hochrechnungsmethodiken
Advanced Analytics
CubeServ ist das führende Beratungshaus für Business Intelligence, Advanced Analytics und Informationsmanagement. Wir sind darauf spezialisiert, relevante Daten und Informationen systematisch nutzbar zu machen und Unternehmen bei der Umsetzung von anspruchsvollen Projekten kompetent zu beraten.
Durch unsere Erfahrung aus über 5000 Analytics-Projekten verfügen wir über umfassendes Spezialwissen, besonders großes Know-How bei Best-Practice-Lösungen und eine hervorragende Vernetzung durch starke Partnerschaften.