Ganzheitliches HR Analytics im SAP BW
mit SAP SuccessFactors Recruiting

SAP SuccessFactors Recruiting unterstützt Unternehmen maßgeblich in der Personalbeschaffung. Aufgrund steigender Personalbeschaffungskosten in Zeiten des Fachkräftemangels spielt die Transparenz im gesamten Recruiting-Prozess eine immer größer werdende Rolle.
Mit Recruiting-Systemen können Bewerber-Kampagnen heute datengetrieben und effizient durchgeführt, sowie laufend verbessert werden, wodurch die Arbeit in HR-Abteilungen immer effizienter wird.
In diesem Zusammenhang lassen sich beispielsweise die Ausschreibungsquellen für vielversprechende Bewerber identifizieren, der Anteil an Einstellungen im Verhältnis zu Bewerbern, oder wichtige Controlling-Kennzahlen, wie z.B. "Cost per Hire", ermitteln.
Mit unserer HR Analytics-Lösung in Kombination mit dem CubeServ Connector SAP SuccessFactors – SAP BW, bieten wir Unternehmen ein integriertes revisionskonformes Kennzahlensystem für Ihre gesamte HR-Landschaft.
In diesem Webinar stellen wir Ihnen die fachlichen Kennzahlen für das Recruiting aus unseren Best Practices vor und zeigen Ihnen, wie die technische Integration funktioniert.
Unsere Referenten für dieses Webinar: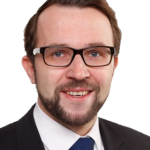 Johannes Kumpf
Product Management and Business Development HR Solutions
CubeServ Group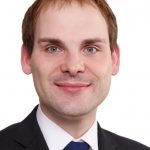 Dr. Peter Cissek
Team Lead and Project Management
HR Solutions
CubeServ GmbH
Wir laden Sie herzlich ein, an diesem Webinar teilzunehmen.

Unser Programm:
Gründe für ein HR BW-Analytics mit SAP SuccessFactors Recruiting
Relevante Kennzahlen aus dem Recruiting
Technische Integration mit SAP SuccessFactors
Live-Demo HR BW-Analytics mit Recruiting-Kennzahlen
Vorteile eines integrierten HR BW-Analytics für Recruiting
CubeServ ist das führende Beratungshaus für Business Intelligence, Advanced Analytics und Informationsmanagement. Wir sind darauf spezialisiert, relevante Daten und Informationen systematisch nutzbar zu machen und Unternehmen bei der Umsetzung von anspruchsvollen Projekten kompetent zu beraten.
Durch unsere Erfahrung aus über 5000 Analytics-Projekten verfügen wir über umfassendes Spezialwissen, besonders großes Know-How bei Best-Practice-Lösungen und eine hervorragende Vernetzung durch starke Partnerschaften.