CubeServ SAC Design Template: SAC Stories einheitlich, einfach und schnell erstellen
Beim Aufsetzen von Stories in SAP Analytics Cloud besteht die Herausforderung, dass verschiedene Mitarbeiter unterschiedliche Layouts, Farben, Stile und Schriftarten verwenden.
Das Ergebnis ist eine unharmonische Darstellung im Reporting.
Wir haben ein Template erstellt, das über Themes ermöglicht, ein einheitliches Look and Feel mit einheitlicher Struktur jederzeit wiederzuverwenden.
In unserem Webinar stellen wir Ihnen das Konzept gerne vor.
Agenda:


Herausforderungen für ein einheitliches Look and Feel in SAP Analytics Cloud

Möglichkeiten der Darstellung

Kernfunktionen des SAC Design Templates

Vorteile und Best Practices

Unsere Referenten für dieses Webinar: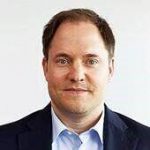 Sebastian Zick
Geschäftsführer
CubeServ GmbH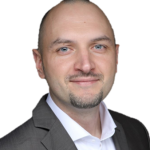 Christian Sass
Expert Financial Planning | Architect
CubeServ GmbH

Wir laden Sie herzlich ein, an diesem Webinar teilzunehmen.
CubeServ ist das führende Beratungshaus für Business Intelligence, Advanced Analytics und Informationsmanagement. Wir sind darauf spezialisiert, relevante Daten und Informationen systematisch nutzbar zu machen und Unternehmen bei der Umsetzung von anspruchsvollen Projekten kompetent zu beraten.
Durch unsere Erfahrung aus über 5000 Analytics-Projekten verfügen wir über umfassendes Spezialwissen, besonders großes Know-How bei Best-Practice-Lösungen und eine hervorragende Vernetzung durch starke Partnerschaften.