Webkonferenz Personalkostenplanung
Eine Expertenrunde zu Personalkostenplanung mit Lohn+Gehalt Magazin!
Unser HR Experte für Planungsthemen, Johannes Kumpf, ist natürlich wieder mit an Bord.
Wir freuen uns auf Ihre Anmeldung!
Personalkostenplanung… ein must to have für jedes Unternehmen!
Im Personalbereich ist die Personalkostenplanung neben der Personalbedarfsplanung der wichtigste Eckpfeiler der Planungen. Die Personalkostenplanung erfolgt auf der Basis der Personalbedarfsplanung. Voraussetzung für eine sachgerechte Planung der Personalkosten ist die systematische Erfassung aller Personalkosten. Somit kommt der Personalkostenplanung eine besondere Bedeutung zu, denn schließlich machen die Personalkosten in der Kalkulation einen großen Anteil der Gesamtkosten aus. Doch nicht nur für große Unternehmen ist eine Kostenplanung wichtig. Mit der Kostenplanung behält das Unternehmen den Überblick. Planungen, Einstellung, Kalkulationen und Einsparpotenziale ermitteln – alles das geht nur mit einer funktionierenden Personalkostenplanung.
Programm:
09.00-09:15 Uhr: Begrüßung, DATAKONTEXT GmbH/Markus Stier
09.15-09:45 Uhr: Keynote, N.N. 
09:45-10:30 Uhr: Best Practices der Personalkostenplanung mit Praxisbeispielen aus dem Mittelstand und internationalen Unternehmen, CubeServ GmbH/Johannes Kumpf
10:30-11:15 Uhr: Personalkostenplanung – wie Ihnen diese zu jeder Zeit vorausschauend gelingt, Sage GmbH/Marco Zielke
11:15-12.30 Uhr: Diskussionsrunde
Unser Referent für dieses Event: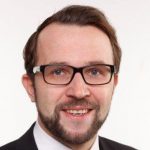 Johannes Kumpf
Competency Lead HR
CubeServ Group

CubeServ ist das führende Beratungshaus für Business Intelligence, Advanced Analytics und Informationsmanagement. Wir sind darauf spezialisiert, relevante Daten und Informationen systematisch nutzbar zu machen und Unternehmen bei der Umsetzung von anspruchsvollen Projekten kompetent zu beraten.
Durch unsere Erfahrung aus über 5000 Analytics-Projekten verfügen wir über umfassendes Spezialwissen, besonders großes Know-How bei Best-Practice-Lösungen und eine hervorragende Vernetzung durch starke Partnerschaften.