Dear Reader Once again, the Corona pandemic is making its mark on us every day. I hope you and your family are still doing well and taking advantage of the opportunities that arise! How is your company handling the challenges? How are analytics evolving and the analytics portfolio at your company? Write to me. I see very different approaches and look forward to a lively exchange! Being prepared for the next changes is important for our customers. That's why we recommend expanding the business analytics platform: make greater use of the SAP Analytics Cloud in the SAP stack, take the first steps in the Data Warehouse Cloud, and make intensive use of CDS Views and the Fiori Launchpad in S/4HANA. Especially in the Data Warehouse Cloud, we see new opportunities for agile business with the Bridge. In addition to SAP, there are other building blocks that are worth integrating into the platform: Cost-effective Data Science components and serverless databases in AWS, Tableau and PowerBI. Also at this year's CubeServ Congress, the Business Analytics Platform was in focus. Thanks to all customers, speakers and partners who made this day a successful event. With the CubeServ Financial Planner, an attractive offering has been added in recent months: The only fully integrated solution for financial planning and workforce planning! Have a look! On behalf of the entire CubeServ team, yours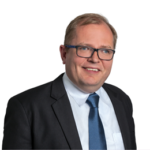 Adrian Bourcevet Chairman
FIND DECISION BASES QUICKLY – SAP ANALYTICS CLOUD
Our surveys show that report generation is still inefficient and takes up a lot of time. The goal must be to derive concrete, reliable and data-based recommendations for action from available data. The
SAP Analytics Cloud
is ideal; but also for more like Planning & Predictive. Start now with SAC and become a valuable business partner for your management.
THE WAY TO THE RIGHT DATA BASIS FOR BETTER DECISIONS – SAP DATAWAREHOUSE CLOUD
Hardly anyone complains about too little data. Combining them to quickly derive recommendations for action is a big challenge. When you combine data from SAP systems and a data lake, it quickly becomes tedious. With the
SAP Data Warehouse Cloud
, you can compile a suitable data basis yourself as a specialist department; in this way, you also avoid redundant isolated solutions. A
DWC workshop
tailored to your needs provides a good overview of the DWC and shows the path that is right for you. Since the use of the Enterprise Data Warehouse is so important in this agile environment, SAP has set a milestone with the
SAP BW Bridge
. The SAP BW Bridge is an ABAP space within the Data Warehouse Cloud that provides a BW/4HANA from source to the composite provider. We are pleased to pilot together with
AMAG
in a project. We will present our impressions and findings at the
DSAG Technology Days
in Düsseldorf. Will you be there? Recordings of our webinars on this topic and more information:
Here is the latest webinar (Merz/Bonifazi)
THINK AND ACT LIKE A LEADER − CUBESERV ANALYTICS STRATEGY
Is your analytics strategy up to the new challenges like digitalization, self-service BI and data science? A well thought-out analytics strategy should be part of the change in every company to stay competitive! Together with you, we develop an Analytics Strategy & Roadmap tailored to your company, which identifies further development needs and defines concrete implementation steps. In doing so, your knowledge is combined with our 20+ years of experience according to our claim COMBINED THINKING FOR SUCCESS.
HOW CAN A FULLY INTEGRATED PLANNING SOLUTION SIGNIFICANTLY MINIMIZE EFFORT AND ELIMINATE DATA SILOS?
Corporate planning consists of financial planning, personnel planning and other sub-plans that influence each other. By integrating these sub-plans, coordination efforts can be reduced. The integration of actual and plan data with operative SAP systems is another factor for successful corporate planning. We offer the only fully integrated solution for financial planning and workforce planning in the SAP market: no demo content, but an out-of-the-box solution. With more than 100 productive customers in the planning environment, we would like to share our best practices with you.
The successful implementation of Personnel Cost Planning (PCP) at the University Hospital Basel (USB) is about to be accepted. We are already in the follow-up project for the expansion of the solution. In the
Webinar Personnel Cost Planning – Am Puls der Schweiz
, Thomas Wyss, Head of Administrative Services – Digitization & ICT at the University Hospital Basel highlighted the successful collaboration.
ONLINE TRAINING: SAP ANALYTICS CLOUD – SELF-SERVICE MADE EASY!
Our online training package shows you how easy it is to work with SAP Analytics Cloud. Time-independent and flexible – when and where you want. Period: January 21st to February 25th, 2022 Book your all-round carefree package now:
CUBESERV IS AWS SELECTED PARTNER
In our eyes, linking cloud services with the existing system landscape is an important driver of innovation for our customer companies. SAP is actively shaping this path with the Business Technology Platform. SAP Analytics Cloud and Data Warehouse Cloud, for example, can run in AWS data centres. We see three success factors in Cloud projects with AWS: attractive price, high availability of additional capacity, and security. AWS has rewarded the high competence and successful projects of the CubeServ Group with the Selected Partnership. This is an incentive for us to further expand our service offering.
SUCCESSFULLY MASTERING CHANGE – INCREASING THE VALUE OF ANALYTICS IN-HOUSE.
Review CUBESERV CONGRESS 15/09/2021, Zurich. Corona helped shape the direction of our congress this year: Moving the date from June to September seemed reasonable, as vaccines for the majority were not available until later in the summer. We had reduced the capacity to 70 people so that we could ensure all corona-related measures, such as sufficient distance and breaks in the fresh air. In terms of content, the focus was on the analytics platform: at SAP, the analytics strategy is being further developed. Mohamed Abdel Hadi presented this path very clearly. Opportunities for companies, but also question marks behind the current SAP strategy in the company, provided plenty of material for stimulating discussions during the breaks. The speakers addressed current trends in the Data Warehouse Cloud, the Analytics Cloud, but also in the data model of the S/4 system. Worlds collided a bit when also the possibilities in AWS with QuickSight (a cloud solution similar to SAP Analytics Cloud) were presented. The discussions make it clear that many companies are facing major challenges here: Self-service and digitization are bringing new tools in-house. How can governance for such a process be ensured and a clear strategy developed? These are certain topics that we in the community often deal with. Lars from graphomate has geared his tools for standardized visualization to the platform idea. In the concluding discussion round, the different challenges and perspectives were insightfully presented. Thanks to the participants! Especially the discussion rounds and the exchange during the breaks is a very invigorating element for the successful BI community. We look forward to welcoming many participants live on-site again in 2022!
Announcement CUBESERV CONGRESS 2022
Zurich: Tuesday, May the 10th Germany: Date and place to be announced
FURTHER EVENTS WITH CUBESERV IN 2022
DSAG Technology Days
in Düsseldorf – 22nd – 23/02/2022 Visit our booth and lecture on
Self Service Modelling – Tool Data Warehouse Cloud
Speakers: AMAG Group together with CubeServ AG
DSAG Personnel Days
in Berlin – 21st-22/06/2022
You have successfully reached the end of the CubeServ Inside Look and we hope you enjoyed the articles. The secret of Advent is that in our search for the great and extraordinary, we are pointed to the inconspicuous and small. In this spirit, we wish you a reflective Advent season, a wonderful Christmas and a good start to a somewhat less exciting new year! Your CubeServ Inside Look editorial team