Building blocks for your successful analytics architecture
Can your data architecture still meet today's requirements for speed, flexibility and innovation?
It is a great pleasure for us to show you at our congress which trends, opportunities and challenges companies are facing and which central building blocks have to be set for this. Let us inspire you!
On the agenda are SAP Analytics Cloud, SAP Data Warehouse Cloud, SAP BW Bridge, the real-time personnel cost planning PeoplePLAN as well as Advanced Analytics Services in the agile cloud and other current business analytics topics. In workshop-like presentations, our speakers will provide concrete recommendations for action.
At the end of the day, we will discuss the various theses put forward in the presentations with experts from the business analytics community at our tried-and-tested roundtable.
Your take-aways
Current update of the SAP Analytics strategy
Possibilities of the cloud to provide fast and scalable services
Concrete recommendations for action
Input for your own business analytics strategy and roadmap
Bilateral exchange
CHF 100.00 (plus VAT)Incl. conference documents and delicious treats.Cancellation possible until May 4, 2022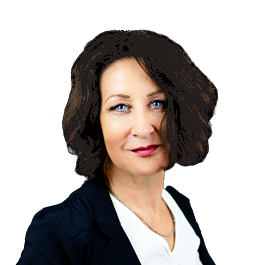 Your contact person for all your questions about the Congress:
Susanne Auf der Maur
susanne.aufdermaur@cubeserv.com
Tel. +41 55 224 3002
I would like to be part of the Congress!
The following topics, exciting aspects and our project experience directly from practice will be presented to you by our experienced speakers
ADRIAN BOURCEVET
Keynote: Building blocks for your successful analytics architecture
Analytics is increasingly important for you as a company. Self Service is the key to successfully solve the tasks at hand.
SAP has noticeably enhanced its offering with DWC, BW/4HANA. Which building blocks are relevant for you?
KEYNOTE SAP | FLORIAN DECKER
The business technology platform as the basis for the intelligent enterprise
Florian Decker is responsible for SAP Analytics customer consulting in Central and Eastern Europe.
Previously, Florian Decker was Chief Operations Officer for the SAP Market Unit "Central & Eastern Europe".
He also held various regional and global leadership positions in Consulting, Partner Management, Sales and Business Development for SAP Platform & Technology Solutions.
KEYNOTE SAP | TORSTEN AMMON
Overview of the SAP Data & Analytics Portfolio: Today and tomorrow
Torsten Ammon is Head of Data Warehouse in the SAP HANA Database & Analytics organization. In 2019, Torsten Ammon joined SAP with more than 15 years of experience in data warehousing, planning and business intelligence (BI) solutions. After studying business informatics at the University of Cooperative Education in Stuttgart, Torsten Ammon worked as an SAP BI consultant in various industries before joining Red Bull as a BI architect. Within Red Bull, Torsten Ammon then took over the global Business Intelligence unit and worked closely with SAP on several BI projects.
BENEDIKT BLEYER | MARCEL SUPPAN-LUTTENBERGER | JOHANNES KUMPF
Planning rethought: SAC Planning, CubeServ Financial Planner & more and PeoplePLAN
Which building blocks exist for rethought business planning?
What needs do they fulfill for the target groups?
How can they be integrated into the analytics architecture?
The highlights of three possible planning modules are presented live in the system: SAP Analytics Cloud, CubeServ Financial Planner and PeoplePlan.
THOMAS EHRET | THORSTEN STOSSMEISTER | ADRIAN BOURCEVET
The right data foundation: Data warehousing with SAP – BW/4HANA, Data Warehouse Cloud and SAP BW Bridge
Today, data is used in many different ways. SAP BW has been the data foundation for analytics in the enterprise. SAP is continuously filling the roadmap and is strategically focusing on the cloud solution SAP Data Warehouse Cloud.
With BW Bridge, a bridge technology is introduced. What's in this offering for you?
THORSTEN STOSSMEISTER | ADRIAN BOURCEVET
Gaining and Integrating Data Insights: "R for Freestyle Users": Architectural Principles in AWS
How to enable ad-hoc analysis of big data?
How to leverage scalable services and share coding centrally?
We show an example of an architecture in AWS.
ROLAND J. MERZ
Presenting Data Insights: Use SAP Analytics Cloud in Self Service and Management Reporting.
Self service and management reporting in the same tool?
SAP Analytics Cloud meets the needs and expectations of users who previously had different solutions in use.
In this session, you will experience how it works and what benefits it brings to all parties involved.
ROUNDTABLE
At the roundtable we discuss the theses, proposals and suggestions made in the individual presentations. Questions from the audience, which were asked during the day and remained unanswered, will be taken up. The goal is that they can go home with concrete ideas.
Exceptional and interactive formats await you.
As usual, the CubeServ Congress will open with an SAP keynote speech, providing trend-setting impulses for the further development of our profession.
Our experts discuss live the most important SAP Business Analytics topics and share their experiences.
Find out about the latest research findings & trends on the focus of business analytics.
In our Partner Area you will meet further innovative solutions and services around the topic of business analytics.
BI and business analytics experts show innovative approaches here to make your work more effective. Exchange ideas directly with the experts on the latest topics.
During breaks, you will meet colleagues who share your interests and face similar problems in a relaxed atmosphere.
The exchange in a relaxed atmosphere with like-minded people on business analytics. Here is an excerpt from our list of participants from recent years.
Network. Exchange. Educate. Inspire.