Dear Reader,
Right now we are once again having very beautiful late summer days. But one thing is for sure: things will get uncomfortable in the fall and winter: price increases by software providers, an uncertain order situation, uncertain production conditions. Will we be able to use sufficient energy in a stable manner? And if so, at what price?
I think we can all prepare ourselves optimally for the stressful times: Hand over more responsibility to the business departments, but accompany this with strong data governance so that automated processes make it easy to work responsibly with data. In addition to governance, we can use bootcamps to show the opportunities with data and existing tools, pick you up and thus take you on the journey.
Existing applications can't fully develop their potential in some cases because the performance brake is still on. My colleagues Dr. Thorsten Stossmeister and Brigitte Dornhofer offer a workshop on HANA Composite Provider (HCPR) I can highly recommend this one, our participating customers were enthusiastic.
And of course I see very old applications again and again: 3.5 data flows, cubes, etc. – here it is worth investing in the future and actively approaching a shutdown or migration.
Finally, I would like to draw your attention to the upcoming DSAG annual congress. Visit our exciting presentation: "Energy Services Reporting – SAC Dashboard of Pfalzwerke AG". Come to our booth (H3), make an appointment with our expertsverab .
Yours sincerely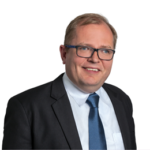 SUPPORT BI-SELF-SERVICE - IMPLEMENT DATA MESH CONCEPT
How do you leverage the full potential of your data? Networking the various players is the most promising way to achieve high-quality results with fast, agile work. This is how report recipients become shapers with facts. Data Mesh points the way to collaboration at eye level.
You haven't heard about the Data Mesh concept yet? We would be happy to introduce it to you.
Read more
PLAN FASTER WITH SAP ANALYTICS CLOUD (SAC)
Planning with SAC does not have to be complicated and can be done directly on your SAP S/4HANA system.
We facilitate the first steps for SAC cost center planning with our template "CubeServ Financial Planner | SAC only edition". This includes input masks, reporting and concrete instructions for use that are also valid beyond the template.
Webinar | October 20, 2022:
BLOG: MICROSOFT POWER BI REPORTING
As a self-service reporting tool, Microsoft Power BI offers many useful features for the quick and easy creation of graphical analyses and dashboards.
Our blog post deals with the various connection options of Microsoft Power BI to the SAP BW system.
BLOG: EURO CHANGEOVER CROATIA 2023
Do you remember the last EURO changeover in Slovakia in 2009? Now the time has come again, Croatia will change its currency HRK to EURO in 2023.
In SAP BW, unlike in SAP ERP, there is no standard procedure for the local currency changeover. Consider in time how to deal with the issue. We help you with the analysis and offer solution proposals.
REVIEW
A heartfelt thank you to all our speakers and guests for a successful personal exchange at the CubeServ Congress in Düsseldorf!
Die Vorträge und der Roundtable haben Perspektiven und Herausforderungen aufgezeigt, die sich im Self-Service-Reporting und in der Planung heute stellen.
Impressions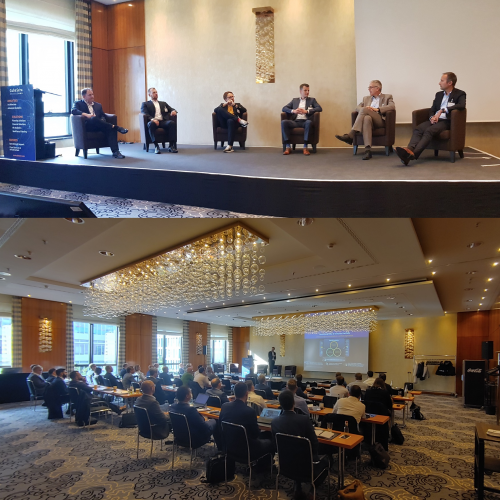 OUTLOOK
DSAG Annual Congress "In Search of Success" in Leipzig: October 11-13, 2022. Visit our trade fair team at booth H3.  Arrange appointment now
Furthermore, we will present an exciting talk: "Energy Services Reporting – SAC Dashboard of Pfalzwerke AG" | Thursday, October 13 | 9:15 a.m. – 10:00 a.m. | Plenum Hall 4.

Webinar
"CubeServ HR Analytics for SAP Data Warehouse Cloud."
October 18, 2022 | 10 a.m.
In this webinar, we will use a live demo to show you the possibilities and flexibility offered by CubeServ HR Analytics in the SAP Data Warehouse Cloud.
To the registration
Webinar
"Plan Faster with SAP Analytics Cloud"
October 20, 2022 | 10 a.m.
Using cost center planning as an example, we will show you live on the system how modern, simple and fast planning works in SAP Analytics Cloud.
To the registration
You have successfully reached the end of the CubeServ Inside Look and we hope you enjoyed the articles.
Subscribe
 to our newsletter CubeServe Inside Look. This will keep you up to date on all aspects of business analytics and you will not miss any news, downloads & events. Your
CubeServ Inside Look
editorial team