CubeServ HR Analytics für SAP Data Warehouse Cloud
Ein modernes HR Analytics bietet eine verlässliche Entscheidungsgrundlage in wirtschaftlich unsicheren Zeiten.
Mit der SAP Data Warehouse Cloud wird Ihr HR Reporting schneller, einfacher und flexibler. Wir zeigen Ihnen, wie Sie professionelle Zeitreihenanalysen und Bewegungsanalysen durchführen – mit dem CubeServ HR Analytics Content für die SAP Data Warehouse Cloud.
Basierend auf der SAP Data Warehouse Cloud können Sie ein Monitoring für steuerungsrelevante Kennzahlen aufbauen und auch spezielle Auswertungen wie z.B. für die Gender-Pay-Gap oder demografische Analysen durchführen. Doch wie kann ein leistungsfähiges Reporting aussehen und was ist dabei zu beachten?
In diesem Webinar zeigen wir Ihnen, welche Möglichkeiten und Flexibilität Ihnen HR Analytics in der SAP Data Warehouse Cloud bietet.
Schwerpunkte:
Potentiale von HR Analytics im volatilen Umfeld
Live Demo CubeServ HR Analytics Content mit SAP Data Warehouse Cloud
Zusammenspiel SAP Data Warehouse Cloud, SAP SuccessFactors
und SAP HCM
Fazit und Ausblick
Johannes Kumpf
Product Management and Business Development
HR Solutions
CubeServ Group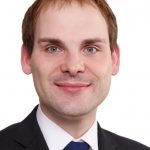 Dr. Peter Cissek
Team Lead and Project Management
HR Solutions
CubeServ Group

CubeServ ist das führende Beratungshaus für Business Intelligence, Advanced Analytics und Informationsmanagement. Wir sind darauf spezialisiert, relevante Daten und Informationen systematisch nutzbar zu machen und Unternehmen bei der Umsetzung von anspruchsvollen Projekten kompetent zu beraten.
Durch unsere Erfahrung aus über 5000 Analytics-Projekten verfügen wir über umfassendes Spezialwissen, besonders großes Know-How bei Best-Practice-Lösungen und eine hervorragende Vernetzung durch starke Partnerschaften.
CubeServ bietet ein modulares HR Analytics Produkt, um mit harmonisierten Informationen im Personalcontrolling datenbasierte Entscheidungen treffen zu können. Dabei ermöglicht es HR Analytics dem Personalmanagement jederzeit, benutzerfreundlich und rollenbasiert, Auswertungen und Analysen durchführen zu können. Es können verschiedene Reportingoptionen eingesetzt werden, sowohl excelbasierte als auch visuelle Auswertungsmöglichkeiten sind technisch voneinander unabhängig möglich.
Jetzt Aufzeichnung ansehen