Poštovani čitatelju,
dani opet postaju kraći. Možete li bezbrižno uživati ​​u ljetu? Oprezan sam u vezi s tim: velike krize bacaju sjenu na nas. Energija će biti vrlo rijetka roba i zbog toga ćemo se suočiti s povećanjem cijena u svim segmentima. Ovaj pritisak da se prilagodimo izazov će nas: vrijeme je za dobar Analytics.
Jeste li uspostavili pravu podatkovnu kulturu u tvrtki? Ako svatko pronađe podatke koje treba, razumije ih i može koristiti, onda ste na dobrom putu. Ako ne, još nije kasno za pokretanje inicijative.
Opći uvjeti u SAP stack-u dodatno su se poboljšali. Vrijeme je za pokretanje inovativnih projekata u SAP stack-u! Sada možete spremiti SAC podatke o planiranju izravno u DWC (u SAP blog post). Još jedan silos podataka koji se danas može riješiti.
Kako se zapravo osjećate ulaskom u Analytics-svijet? Volim koristiti Fiori-Launchpad kao nasljednika portala. Tu nije sve savršeno, ali s nekoliko proširenja mogu na prvi pogled vidjeti kamo putovanje ide. I može ući u analizu ili, ako je potrebno, kontrolirati moje transakcije na ciljani način.
Želim nam svima opuštajuće ljeto i radujem se što ću Vas vidjeti na našem CubeServ kongresu u Düsseldorfu i učvrstiti mrežu za buduće izazove!
Pišite mi! Očekujem Vaš odgovor. U ime cijelog CubeServ tima, Vaš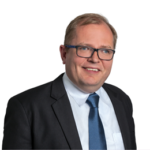 Adrian Bourcevet
Chairman
CUBESERV CONGRESS DÜSSELDORF
Pozivamo Vas na community event za poslovnu analitiku u SAP okruženju:
Prezentacije kupaca

Aktualne BI teme

Interaktivna razmjena
CubeServ Congress Düsseldorf                                 20. rujna 2022. | 09:00 – 17:00 sati
ANALYTICS ROADMAP & POZICIJA DSAG
Kako bi dobio na vremenu za inovativne projekte, SAP je najavio novo izdanje Business Objects. Time je End-of-Live odgođen (na SAP blog post)
I također zahvaljujući stajalištu DSAG-a, u kojem je dr. Stossmeister, za kojeg je CubeServ radio, ispunjava plan za BW/4HANA. To pokazuje da nas rad u DSAG-u zajedno vodi naprijed.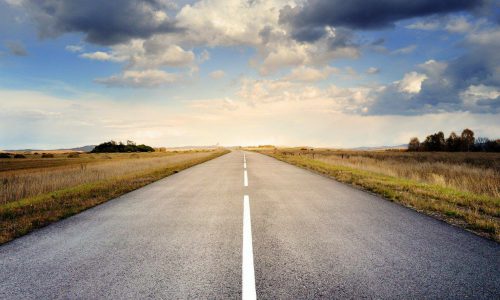 S korisnicima smo razgovarali o tome kako se želja za više BI-Self-Service može implementirati u svakodnevni život korištenjem Business Analytics platforme. To znači da se podaci mogu koristiti u različitim tehnologijama.
Mogu li naši korisnici produktivno raditi s podacima ako im jednostavno omogućimo pristup? nastavi čitati
PREGLED
Uz Analytics i planska rješenja bili smo 3.-4. svibnja 2022. na DSAG danima tehnologije u Düsseldorfu i s AMAG-om za predavanje Data Warehouse Cloud. Odmah potom, 10. svibnja 2022. se održao uzbudljiv CubeServ Congress u Zürich-u. Nedavno smo, 21. – 22. lipnja, predstavili naša rješenja za HR na Kadrovskim danima u Berlinu i održali predavanje na temu kadrovskog planiranja s ÖBB-om.
IZGLEDE
DSAG godišnji kongres «U potrazi za uspjehom» u Leipzigu: 11.-13. listopad 2022. Posjetite naš izložbeni tim na štandu!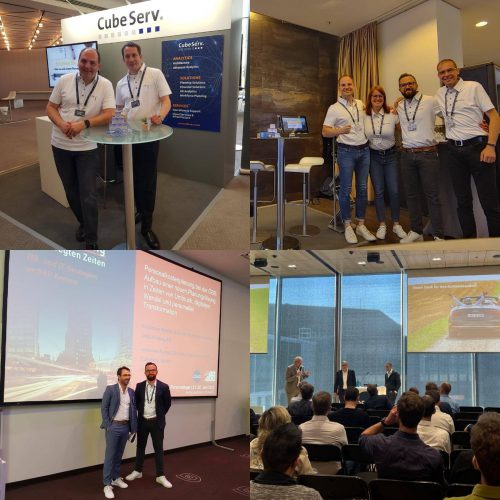 Uspješno ste stigli do kraja CubeServ Inside Look-a i nadamo se da ste uživali u člancima.
Pretplatite se
 na naš Newsletter Cube Serve Inside Look.
Ovo Vas drži u tijeku s temom poslovne analitike i ne propušta nikakve vijesti, preuzimanja i događaje.
Vaš CubeServ Inside Look urednički tim